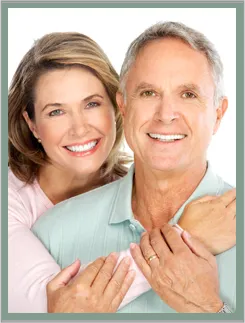 At Twenty-First Century Dental p.c, we make every effort to make your dental care financially comfortable and affordable. We proudly offer a variety of payment options, including:
Cash or personal checks
VISA/MasterCard/Discover/American Express
We also work with CareCredit™, a third party financing company, that is designated to provide funds for your services at a reasonable rate.
We are happy to estimate fees and insurance reimbursement before beginning your recommended treatments and will gladly file insurance forms for you.
Optimal, comprehensive dentistry is what we practice and we do not base our treatment on what insurance will or will not pay. We base our treatment on what is best for you, and any treatment not paid by insurance is your financial responsibility.
We are in network with most dental insurance plans. We also offer complimentary benefits information breakdown so that you have one less thing to worry about during your visit.
Insurance Policy
If you do have dental insurance, as a convenience to you, we will assist you in maximizing your insurance reimbursement for covered procedures by filing your insurance claim and submitting it on your behalf. However, you are responsible for the deductibles, co-pays, and office visit fees outlined in your particular insurance plan. We will make every attempt to clearly estimate your portions.
There are dozens of different insurance plans, and we endeavor to work with you to achieve the best coverage; however, please understand that the fee responsibility is yours. We will attempt to estimate your coverage, but as you are aware, payment of insurance benefits is decided by your insurance company, not by us. Coverage of services is a contract between your employer and your insurance carrier. Services determined not to be covered by your insurance company are your responsibility. It is important that you fully familiarize yourself with your dental health benefits since many plans differ.
In addition, please realize that our front office staff will do their best to educate you regarding your insurance plan. We will continue to send your insurance claims to the insurance company; however, the final comprehension on your insurance plan's maximums, clauses, and exclusions is up to you, the patient. Since insurance plans vary greatly, once a customized treatment plan is established, our team will partner with you and your dental insurance and send out pre-authorization forms for the necessary treatment.
We thank you for cooperating in our efforts. As always, we value you as a patient. Please feel free to contact us should you have any other questions about your financial options. Our friendly team will be happy to answer all your questions.